Field Shear Test Apparatus Fabrication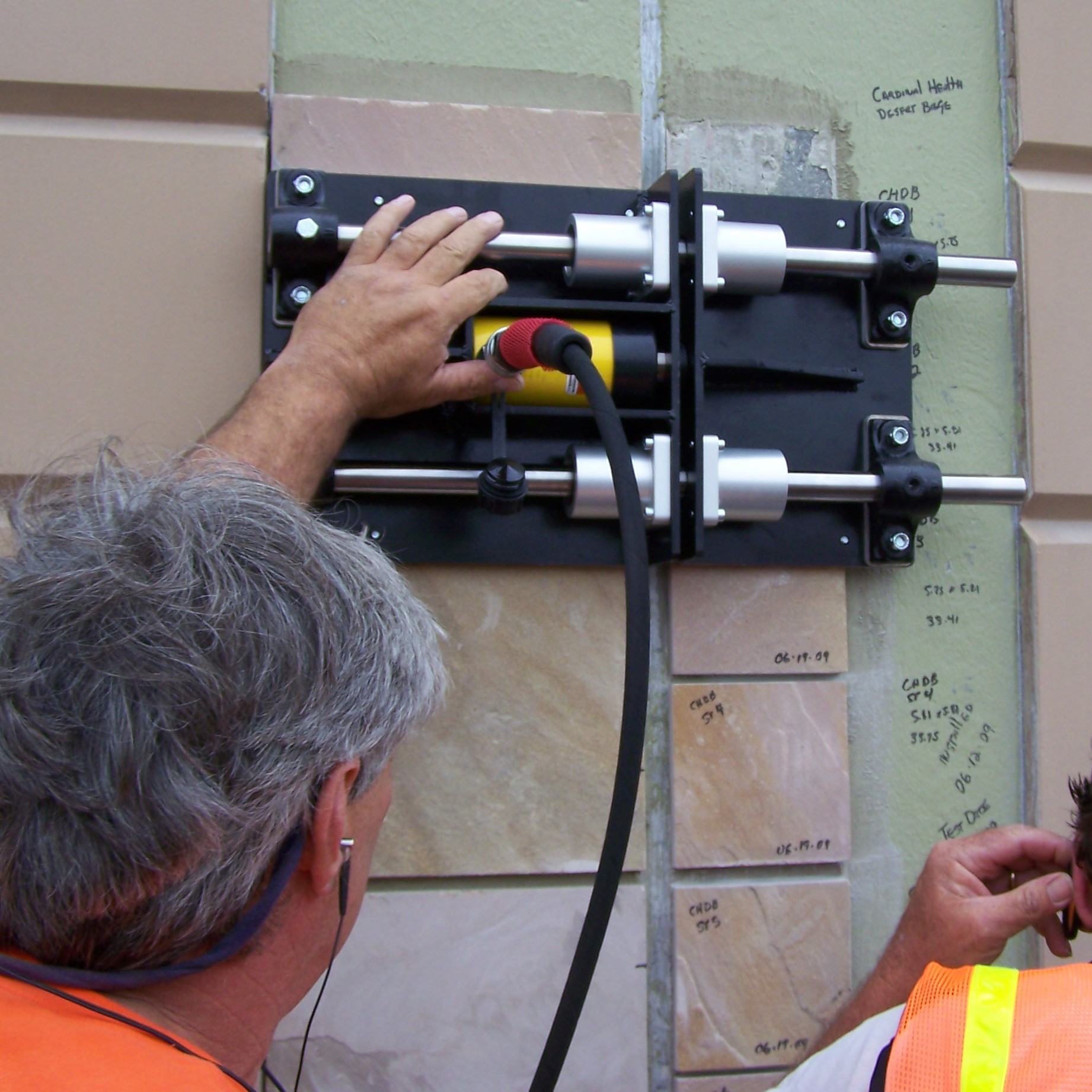 We are offering the fabrication of KC-T100 Field Shear Testing Apparatuses for the price of $6,120.00 USD. The KC-T100 apparatus quoted will be fabricated per the following:

See our equipment in action here: https://youtu.be/Aev3Z_H5cZU

The apparatus will be an exact replica -excluding upgraded digital gauge- of the unit pictured in Fig 1 of ASTM C1823/C1823M-20 Standard Test Method for Shear Bond Strength of Adhered Dimension Stone. The unit will be fabricated by the same company and fabricator that built the unit pictured.
Pricing includes a 10-ton ram, hydraulic hand pump, 6-ft hose, and 20,000 PSI digital gauge manufactured by Enerpac. Klaser Consulting, Inc. does not sell or recommend units with lower quality or ratings of parts.
Unit fabricated with ¾-inch depth push and restraining lips.
Includes 6-aluminum shim plates .0625-inch thick.
Includes powder coating of application plate/chassis and a storage box.
Clarifications
Terms: 50% down payment, balance due prior to shipping.
Excludes sales tax. Purchasers located in CA and other circumstances subject to sales tax will be subjected to added tax per jurisdiction.
Excludes shipping. Equipment will be fabricated and shipped from CA.
Excludes third-party calibration.
Expect fabrication and delivery of unit in approximately 4-weeks.
Contact us for custom modifications of unit for quotation.
Pricing subject to change overtime