Efflorescence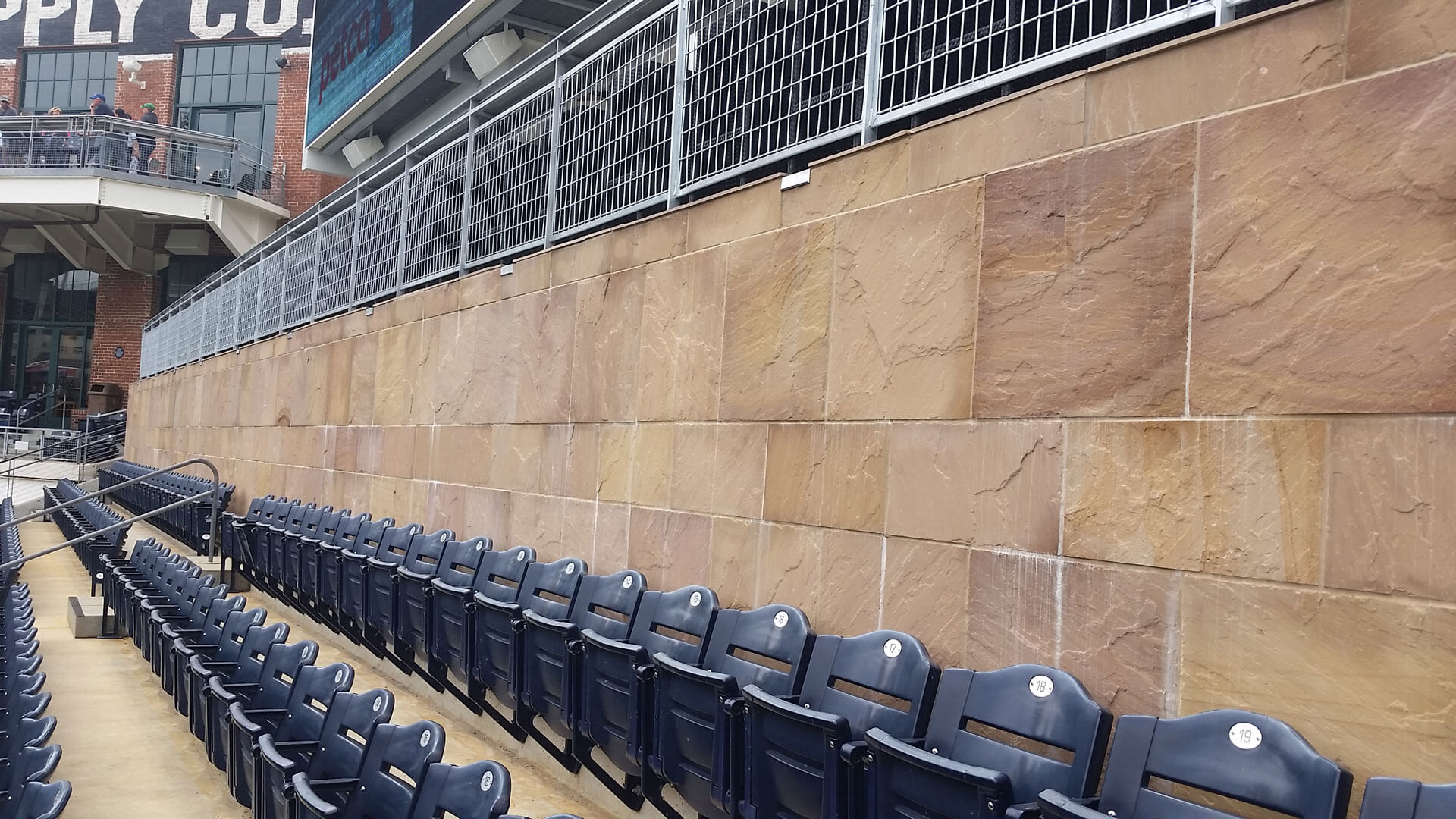 Efflorescence is described as the migration of a salt to the surface of a porous material where it forms a white coating on the surface.
The driving factor of efflorescence is moisture that penetrates a tile or stone application and carries the salts back to the surface as it migrates back out of the system. This process causes the salts and minerals to solidify on the surface of the tile or stone in a white powdery material. While efflorescence cannot be entirely avoided, there are common mistakes made that lead to excessive efflorescence.

Mistakes leading to excessive efflorescence can include improper design of water management, incorrect assembly, improper embedment of tile and stone that leaves voids, lack of suitable application products, and over maintenance. Over maintenance is where the owner or the facility team engages in frequent hosing, power washing, and cleaning of applications or adjacent areas where the water runoff saturates the tile or stone assembly. Believe it or not, but sometimes effloresce can be drastically reduced by limiting the amount of water that saturates the assembly.

When proper design is combined with the correct application of materials and proper installation methods and techniques, a project is often left with very little efflorescence that is easily cleanable. Unfortunately, once a project is completed with a deficiency in one or more of these areas, there are only mitigation efforts to remove and help prevent the reoccurrence amount and frequency.

We offer onsite forensic inspection and investigation services that can be tailored to even small budgets. We can detect and uncover any deficiencies that an installation has that could be contributing to efflorescence and provide recommendations on how to mitigate and solve the items that are contributing to excessive efflorescence.

We offer project management and onsite quality control services which can often be the difference between how a project performs. We also review project plans, specifications, and submittals and can find problems in design or intention and provide corrective guidance to avoid a problem before it occurs.