Bonding to Metal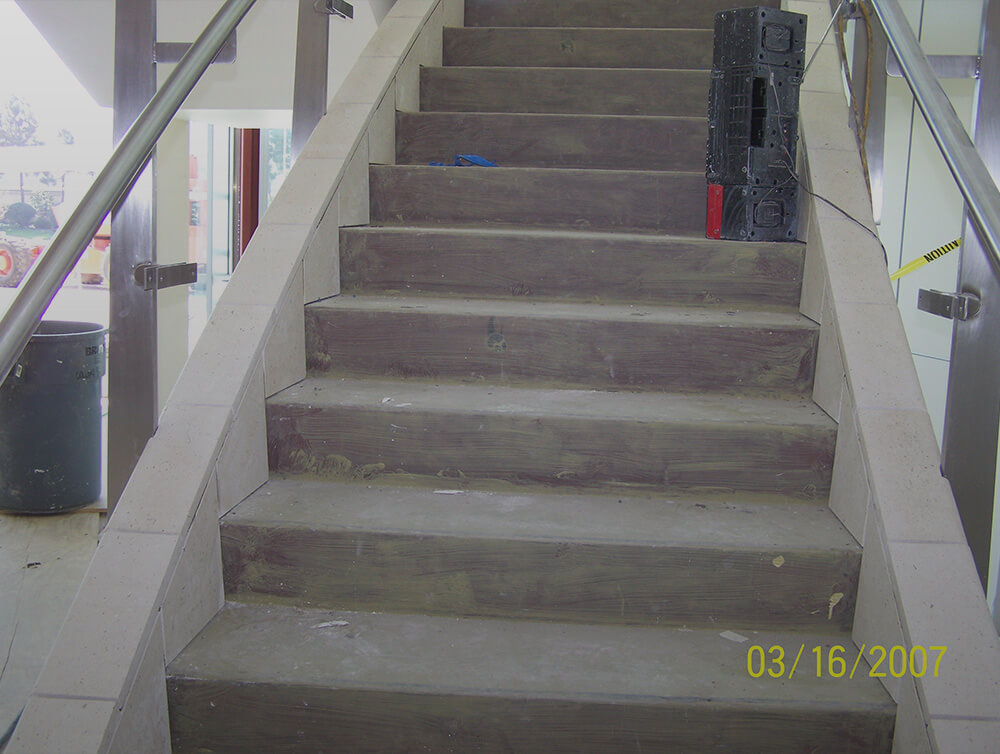 While not a widely recognized installation method, bonding to metal is often performed in challenging assemblies.
While it is best to avoid bonding to metal when possible, there are circumstances where it is unavoidable due to project constraints. Sometimes these applications are required in elevator cab flooring, kitchen coolers, or structural metal stair framing. It can be performed confidently when all the proper steps of planning, surface preparation, and execution are taken.

Sometimes it can be done by simply applying a liquid anti-fracture membrane to the metals surface before adhering tiles. Other times it will require additional steps such as using epoxy primers or even attaching expanded metal lath to the metal substrate. A key step not to skip when bonding to metal is preparing the metal's surface correctly first. This is commonly done my removing all foreign materials, dirt, soil, or other contaminants and then scarifying the surface mechanically to expose fresh metal with a proper surface profile.

Where the thickness of an assembly is not a guiding constraint, it is best to avoid bonding directly to the metal by attaching a cleavage membrane, metal lath, scratch, and float coat. These mortar bed assemblies are often considered the best approach when tiling but many applications do allow the minimum thickness of at least 1-1/4-inch just for the mortar bed itself.

No matter what the circumstances and details of the project are, it is imperative that the manufacturers of the installation products are consulted so they can guide on what products and methods should be used.

When in doubt, contact us so we can advise on what methods should be considered based on our experience of bonding to metal. We offer quality control services that can be tailored to any budget where we deploy our expert seasoned installers to the site to oversee and assure a project is performed correctly and that will perform for the intended lifetime.